David Matheson passed away suddenly on January 10, 2023.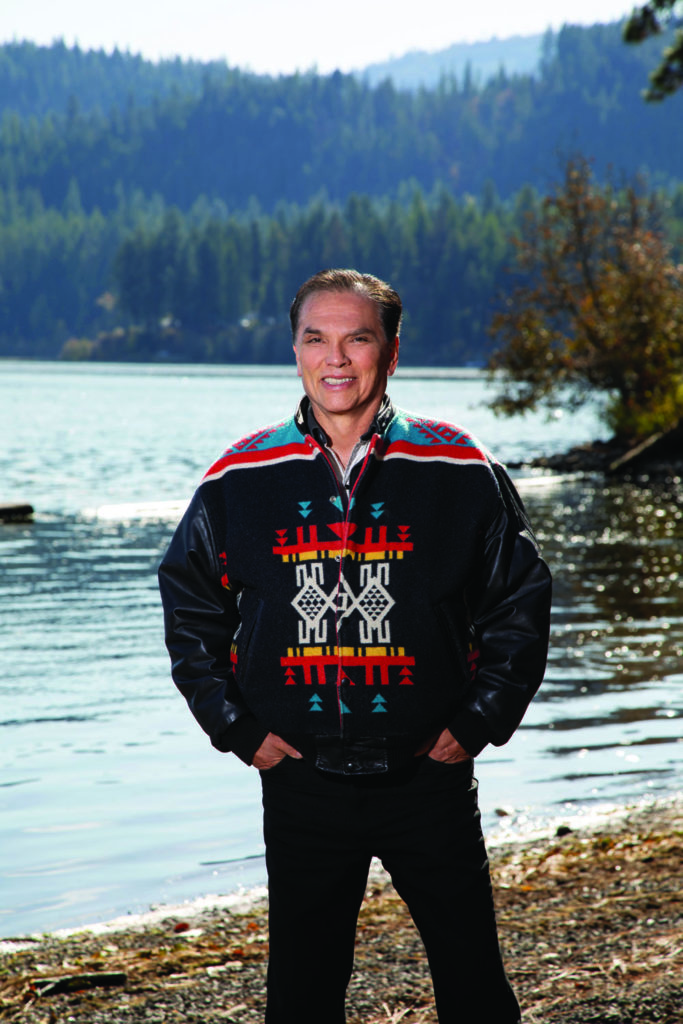 RESORT DEVELOPMENT
David Matheson has successfully developed and managed complex hotel, resort and casino operations for Native American tribes in the U.S., including the Coeur d'Alene Casino Resort in the State of Idaho (www.cdacasino.com), where he currently serves as CEO. This includes luxurious suites with all the amenities; fine dining and unique buffet experiences; and exciting gaming floors, while maintaining a unique flair of elegance. Conference centers, major events and "Big Name" entertainment, regional marketing strategies, quality customer service, "Top 10" Golf courses (according to Golf Digest and Golf Magazine), and much more earned numerous awards, and the naming of this resort as "Number 1" for the regional market (by independent survey conducted by local media).
The Coeur d'Alene Casino Resort is a significant distance from major markets, and customers must pass-by at least 9 other casinos to come to it. Nevertheless, because of the stunning and unique architecture, extremely high quality of customer service, the smooth blend of casino glitz and excitement with wood and stone, it was a rock of success, and a fixture in the hearts and minds of the region and market.
Mr. Matheson has been quoted as saying, "I am most proud that we have always borrowed money the 'old fashioned way': we pay it back, and we pay it back early!" This operation under his management and leadership has never defaulted on a loan, and never been late on a payment. He has lead the operation from scratch, been through 4 major expansion phases, borrowed many, many millions of dollars, and always paid it back.
MANAGEMENT AND LEADERSHIP
David Matheson served as an official appointee in the administration of George H.W. Bush (the elder President Bush) from 1990 to 1993 as head of the U.S. Bureau of Indian Affairs, successfully managing over 13,000 employees and an annual budget of over $1 billion. He implemented a program called Total Quality Management (TQM), turning around a tired and cumbersome bureaucracy that became award-winning in its own right, and earning him the Secretary of Interior's "Meritorious Service" citation. He underwent extremely rigorous FBI background checks and was granted a "top secret" level eligibility. He also ran the Department of Interior's Office of Construction Management, responsible for the design and building of many facilities for the DOI, including all the BIA and contract tribal schools, dormitories and colleges.
Mr. Matheson was appointed to two (2) different Presidential Commissions by two (2) different U.S. presidents. Ronald Reagan appointed him to the "President's Commission of Reservation Economies", and George W. Bush appointed him to the "President's Commission on Tribal Colleges and Universities". He served both appointments with honor, fulfilling all obligations and exceeding all expectations.
David Matheson served as the head of a Native American tribal government, elected as the Chairman of the tribal council, and served as a Council member as well. He understands intimately the trials and tribulations that challenge tribal leadership, striving to not only survive in the modern world, but thrive as well. He has been CEO of complex and successful operations, representing and controlling diverse holdings and investments. Throughout this storied career, not one of his development efforts, ventures, or investments have failed or closed…not one. Retail centers, major agricultural operations, luxury marinas, and, of course, mega resorts, have all been carefully and strategically planned and implemented with a conservative approach to creatively capitalize on what is possible.
PUBLISHED AUTHOR
Mr. Matheson is a published author, writing an award-winning book, titled "Red Thunder". He is currently writing two (2) other books, one a sequel, or Red Thunder part 2, and a non-fiction called Warrior Management. The first book referenced is available on Amazon.com, barnesandnoble.com, or at bookstores and libraires in the Northwestern United States. (Learn more at www.davidmatheson.com.)
EDUCATION AND PERSONAL
David Matheson earned a Masters in Business Administration from the University of Washington, in Seattle, Washington, in 1989. He did his undergraduate work there from 1970 to 1974, majoring in Political Science, originally planning on going to law school.
Mr. Matheson is married to his wife of 25 years, Jenny. They raised 5 children and have 21 grand children. His favorite hobby and pastime is riding and training of horses, spending active time with his children and grandchildren, and enjoyment of the outdoors, hunting and fishing.
Personal philosophy: "The Great Creator promised no one a tomorrow, or an easy time…no one. When the new day comes, greet it with great thankfulness. It is a time not used by anyone. Use it for something good, even great. It's the one life we have. Leave no dream unfulfilled, and no good deed undone."
For further information email at [email protected]